Education and Enrichment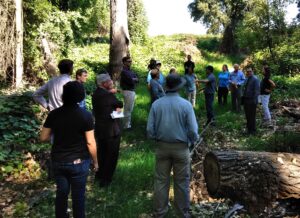 The Conservancy plays an important role in sharing information to Delta communities, agencies, non-profit organizations, and citizens. We have worked with multiple educational groups to teach youth in the Delta about native wildlife and stewardship. Our team has visited more than 100 students in their classrooms to teach watershed science and led field trips to give students a hands-on opportunity to measure water quality and learn about the Delta ecosystem. The Conservancy has also worked with the students of the Franklin High School Plastics Club on a trash monitoring project to develop an activity guide and other educational materials.
Current Projects
Delta Waterway Cleanups
The Conservancy is a partner in annual waterway cleanups where volunteers can actively participate by cleaning up trash and preventing it from spreading in waterways. These events bring awareness of good environmental stewardship, best practices in conservation, and water quality. Click here to learn more about the Delta Waterway Cleanups.
Supported Projects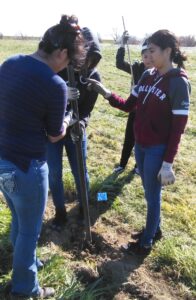 Student and Landowner Education and Watershed Stewardship (SLEWS)
Our team participates in the Center for Land-Based Learning's Student and Landowner Education and Watershed Stewardship (SLEWS) program. Students combine in-class lessons with three to five SLEWS Field Days to build their knowledge, skills, and personal connection to the land. Each high school class of approximately 30 students is matched with a habitat project where they plant native trees and shrubs, build irrigation systems, and participate in ecological field studies. With the help of mentors from universities and professions who have relevant ecological knowledge, students see the effects of their work through multiple visits to their adopted project. These integrated learning experiences combine team-building, science learning, habitat restoration, and reflection activities with outdoor exploration.