Celebrating Sacramento-San Joaquin Delta Week 2023
September 14, 2023
WEST SACRAMENTO – Sacramento-San Joaquin Delta Week, taking place this year from September 24 through 30, is a celebration of the lifeblood of California's water system and the people who call the region home.
Delta Week was made an official event in recent years, but those who work and live in the Delta have long known that it's a special and vital place.
"Delta Week is when we highlight the magic of the Delta and help others to appreciate and care about this great region," says Delta Conservancy Executive Officer Campbell Ingram.
The Delta is formed by the union of the Sacramento and San Joaquin rivers. Those rivers mingle with smaller tributaries and tidal flows to form the highly biodiverse and productive San Francisco Bay-Delta Estuary.
The Delta is important for many reasons. Some include:
Provides water to about 27 million Californians.
It's a world-class recreational destination, attracting about 12 million visitors per year.
Hosts one of the largest estuaries on the West Coast of North and South America.
Home to more than 750 plant and animal species, including 55 fish species.
Provides migratory waterfowl an important stop on the Pacific Flyway.
Contains more than 500,000 acres of agricultural land that provides food for worldwide distribution.
In 2019, the Delta became California's first National Heritage Area.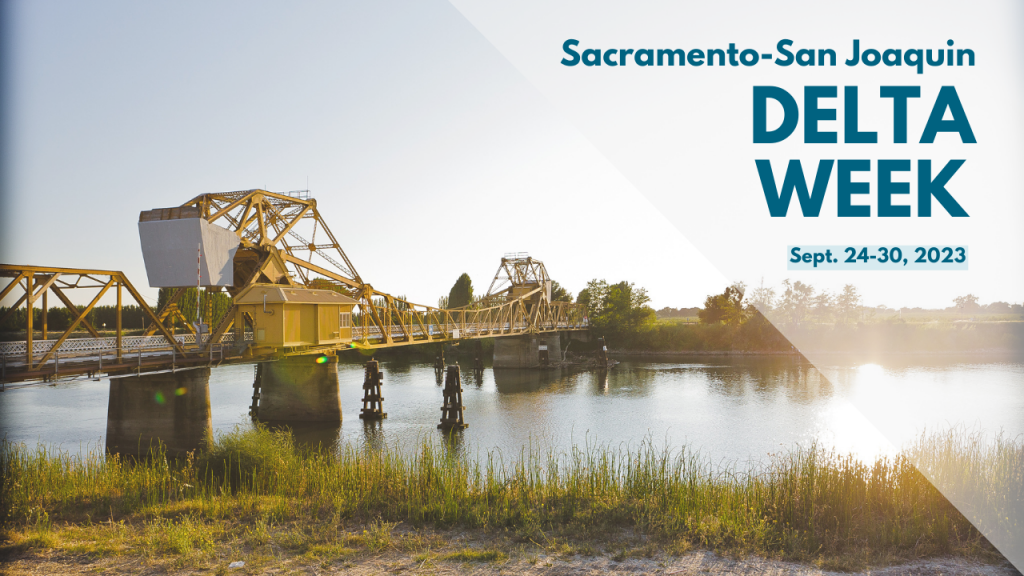 Our Ongoing Work
At the Conservancy, we are committed to improving the Delta in the near and long term. Through both internal programs and grant-funded projects, our goal is to bring integrated environmental, economic, and social benefits to the Delta. Some examples of ongoing projects the Conservancy is helping fund include:
How to Get Involved